Konica Minolta is gearing up for an awe-inspiring spectacle reinforcing its leadership position in production printing.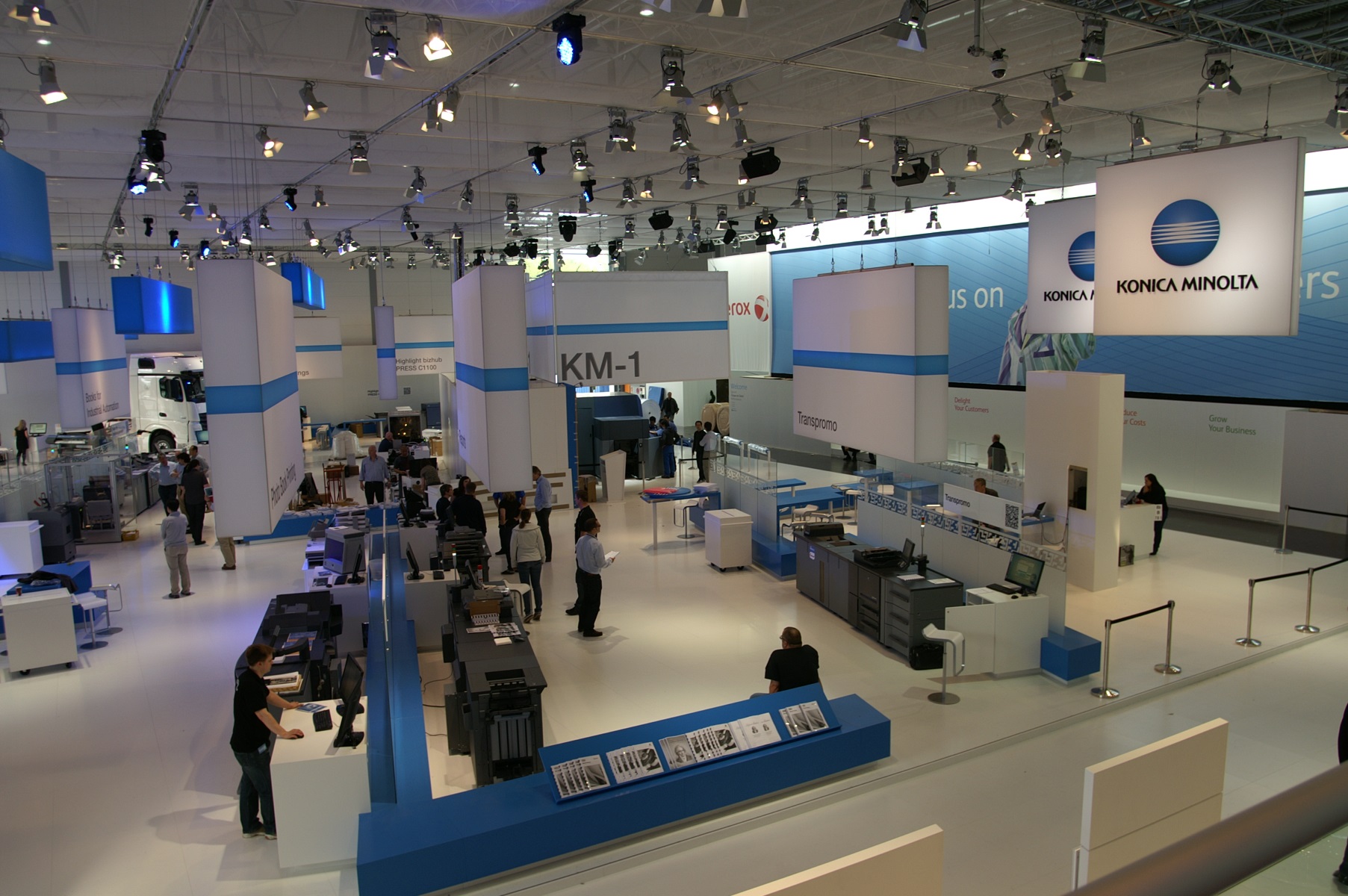 KM drupa 2012 mediaKonica Minolta will be taking a huge 2400 sq metre stand in Drupa 2016.  That is nearly 25,500 sq feet in old money.  Or to put it another way, it is the size of 21 houses or over half the size of a football pitch.
They will be showing customers how to generate more profit in an ever increasing competitive marketplace.  They will be shown how to generate real-value business opportunities in several business zones.
The business zones will cover the complete Konica Minolta production printing portfolio, including markets such as industrial inkjet, label printing and marketing automation. New products like the bizhub PRESS 1250e series and the full commercial launch of KM-1, a UV sheet-fed digital press, will help pull the crowds.
Konica Minolta's Press Conference will be in room 7, CCD Süd, Messe Düsseldorf, on 31 May at 13.00. Before then, the company will also be participating at an International Media Conference in Düsseldorf on 1 March at 14.30 where it will be unveiling more drupa plan detail.
The Company has launched a website specifically for the show - drupa2016.konicaminolta.eu 
Olaf Lorenz is General Manager of the International Marketing Division, Konica Minolta Business Solutions Europe. He said:
"Our fundamental goal is to anticipate our customers' needs and turn their ideas into reality, by delivering innovative and meaningful solutions that drive their business. At drupa, we will be demonstrating thought leadership by presenting innovative business concepts. We will be illustrating how we enable our customers to grow their business and to generate more profit."

He added: "We look forward to welcoming visitors to our stand, which is one of the largest at drupa. They won't be disappointed."