Innovation to drive Canon's Commercial Printing Business Days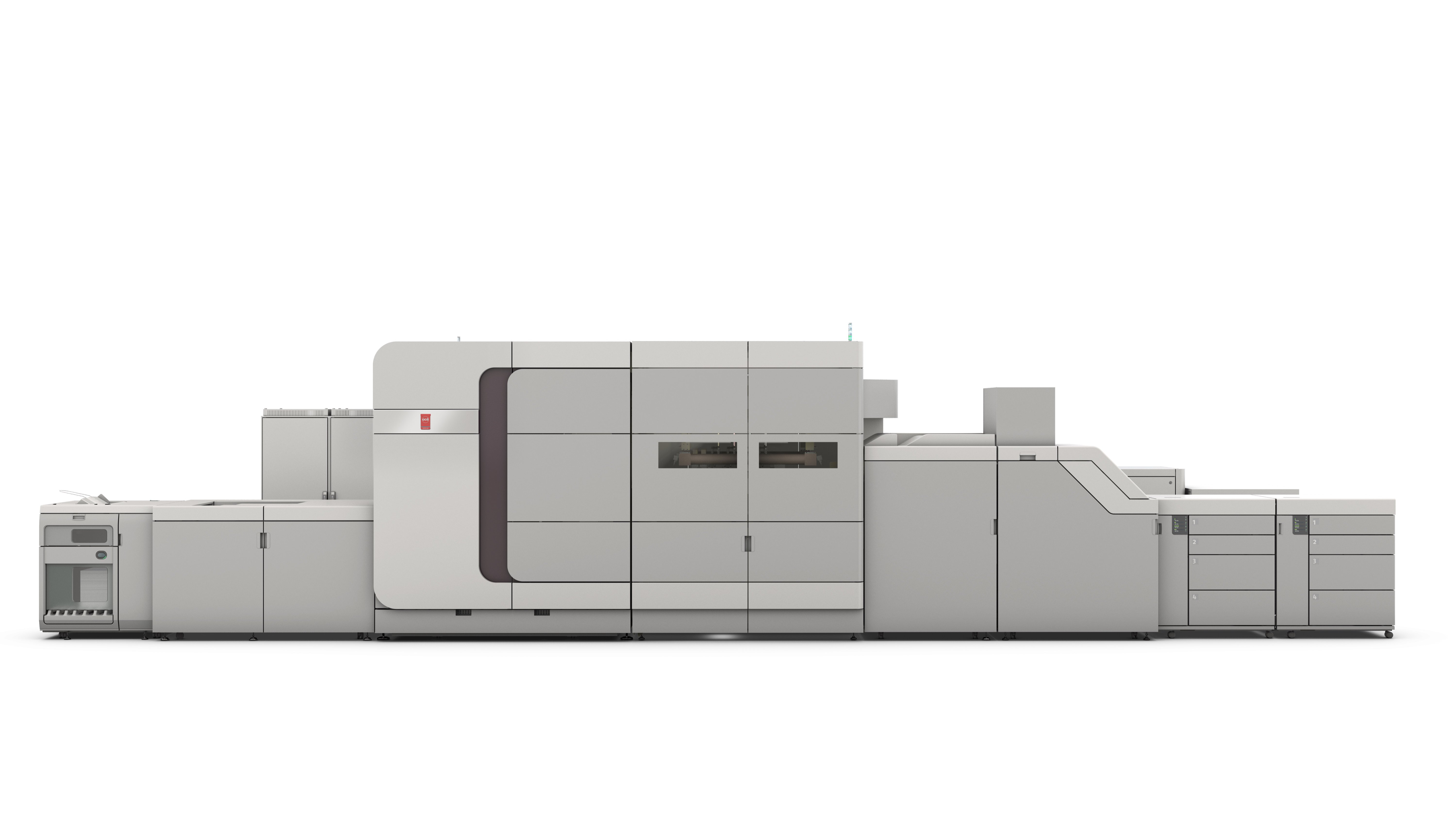 Océ-VPi300-front-view-improved
Customers from across the UK and Ireland will be among the first getting future technology insights at the Canon Commercial Printing Business Days from 20-22 September.
Canon will be demonstrating technological innovations at its Customer Experience Center in Poing, near Munich, Germany, that will be attended by over 500 world-class printing influencers and businesses.
The line-up of both Continuous Feed and Sheet Fed Inkjet solutions includes the new Océ ColorStream Chroma and Océ VarioPrint i300, which will include the first showing since drupa of the upgraded imaging system ColorGrip, the Océ ImageStream 2400 and Océ ImageStream 3500, the Océ VarioStream 4000 and the Océ VarioStream 7170. The complementary cut-sheet systems will include Canon's new toner-based full-colour flagship imagePRESS C1000VP and the monochrome Océ VarioPrint 6000. Finally, the DreamLabo 5000 for photobook printing will also be on display.
Customers will also be able to experience Canon's range of workflow software developed to drive productivity, save costs and deliver against the most demanding deadlines, covering the full range of print applications. These include invoices, bank statements, books, magazines, newspapers, direct mail, photo and graphic arts applications.
Craig Nethercott, Director, Commercial Printing, Canon UK, said:
"We're excited to be hosting customers and prospects at the Canon Customer Experience Center. It's a perfect opportunity to further engage and demonstrate our worldwide expertise and leadership in inkjet continuous feed presses in monochrome and colour. Our focus will be on systems that enable shorter print runs, just-in-time print delivery, personalised content and greater cost-effectiveness."
He added:
"This is a two-way experience. We get important customer feedback that is vital in helping us to develop Canon technologies of the future. So it's not just about products, but two-way dialogues with industry trendsetters and opinion leaders who gather together with Canon experts as well as finishing and software partners."