English Premier League 2011-2012
---
After 37 games starting back in August 2011, it all came to a climax on Sunday last. All teams in the premiership were playing so there were 10 games kicking off at 3.00pm.
---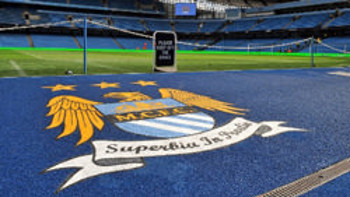 Manchester City (Superbia in Proelia)Manchester City and United were level on points but with City having a superior goal difference and a home tie, they looked odds on to win the title. Added to this was the excitement of City clawing back an 8 points deficit only 5 weeks ago.
City just had to beat Queens Park Rangers, who were poor all season and were in danger of being relegated to the Championship. Easy! But QPR did not read the script. If City won the game they would be champions of the Premier League for the first time. They last won the league in 1968 when it was known as the First Division.
United also had to win to have a chance and hoped that City would slip up. After 20 minutes, United made a breakthrough as Rooney scored. If it stayed like that and City remained 0-0, the title was United's.
After 39 minutes City scored through Zabelleta. The league was now City's at these scores. However, in the second half QPR scored with a powerful finish by Cisse. 1-1. The title was now United's as they were still winning 1-0.
Then, in what appeared to be only the second attack by QPR, they scored again through Mackie. The title looked to be definitely in United's hands now as they were still 1-0 up.
Joey Barton's (QPR) sending off 10 minutes into the second half, proved to be crucial because it meant that there could be a significant amount of added time to the 90 minutes.
At full-time, the fourth official displayed the sign showing five minutes added time!
It was still 2-1 to QPR and 1-0 to United. City looked out of it. Fans left the ground and a lot of those who stayed were in tears
The United v Sunderland game was over and United had won! Are they the champions? Then in the first minute of added time, City scored through Dzeko. 2-2! Still not enough. City had to win!
To further add to the drama Aguero, in the fourth minute of added time, scores! 3-2 to City. One minute later it was over. Manchester City are the champions! Even if you don't like football with all its negativity, you have to admit that was an exciting finish to the season.
There were other important games for 3rd and 4th spots as this would insure a run in the Champions League. Arsenal and Tottenham Hotspur had to win. Spurs won comfortably 2-0 against Fulham. Arsenal did their best to lose it but came out 3-2 winners away to West Bromwich Albion. However, Spurs 4th place may not guarantee them a Champions League place because if Chelsea win next Saturday (19th), they will get the 4th place by being the holders.
At the bottom of the Premiership, Bolton could only draw 2-2 with Stoke which means that they are relegated along with Blackburn and Wolverhampton Wanderers.
What a finish to the season. It's the first time the league has been decided on goal difference as City and United finished on 89 points each. City had the advantage of finishing with a +64 goal difference to United's +56.
What a day! I have followed City since the 60s through their many ups and downs. Even though they won the English FA Cup in 2011, I've waited most of my life to see them win the Premiership. In contrast, United were looking for their 20th League title!
Well done City and who know what dizzy heights lie in store!
"Superbia in Proelia"
(Pride in Battle)
By Tony Judge
Copyright © 2012, DPNLIVE – All Rights Reserved