---
Ryan Giggs has been given the honour of leading Team GB's Olympic team and hoping that he can add an Olympic gold medal to his long list of other awards.
---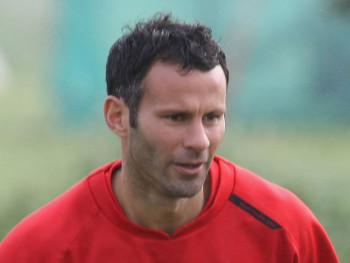 Ryan GiggsThe 38-year-old Welshman was chosen as one of the three overage players allowed to play in the squad and is a reward for a lengthy and hugely successful club career.
The Manchester United midfielder is quoted as saying: "Obviously it is a tremendous honour to be part of the Olympics. The manager Stuart Pearce has given me the captaincy, which is even better, so I am really looking forward to it. It is a unique experience. I hope we can get gold. That is what the players are hoping for."
As reported last week, Giggs had been expected to play alongside his former United team-mate David Beckham on Team GB, but the LA Galaxy midfielder was not picked by Pearce for the final squad although he was chosen for the initial 35-man panel.
One piece of bad news for Pearce concerns Daniel Sturridge. The 22-year-old Chelsea forward will be assessed early next week to see whether he is able to play at London 2012 after he fell ill recently with viral meningitis. Pearce said:"He won't come to Spain with us for our preparations, but all being well we'll pick him up when we fly back into the Olympic Village."
It's believed that an assessment will then be made on Sturridge at that stage.
Copyright © 2012, DPNLIVE – All Rights Reserved
Ryan Giggs, Team GB's Olympic team, Manchester United, David Beckham, Daniel Sturridge, Stuart Pearce, Olympic Village