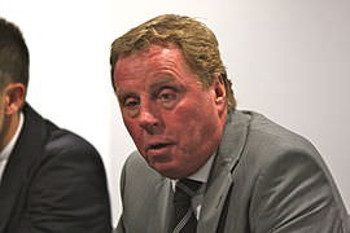 Harry redknappTottenham manager Harry Redknapp, appeared in a London court recently at the start of a high profile trial where he is accused of alleged tax evasion during his time in charge of Portsmouth.
Redknapp was in the dock alongside former Portsmouth chairperson Milan Mandaric. Both have been jointly accused of concealing transfer bonuses earned from profits the club made from selling players such as Peter Crouch.
Prosecutors accuse Redknapp of banking transfer bonuses worth £189,000 (€225,000) in a Monaco account named after his pet dog, Rosie, as well as failing to inform investigators of the Monaco account. At the same time tax officials are probing a previous £300,000 (€350,000) payment he received over Rio Ferdinand's record-breaking transfer between West Ham United and Leeds, it was claimed.
The basis of the Crown's case is that the money transfers to the offshore Monaco account were deliberately and dishonestly paid by Mr Mandaric and deliberately and dishonestly received by Mr Redknapp to avoid the payment of tax.
Ironically Redknapp's side currently lie third in the English Premiership and he is the bookies' favourite to succeed the English national coach Fabio Capello after this year's European Championship.
He is also the most successful English manager in the modern game, having led Portsmouth to FA Cup success and Spurs to last season's UEFA Champions League quarter-finals.
Copyright © 2011, DPNLIVE – All Rights Reserved