Massivit 1800 printer to herald a new dawn in 3D printing technology at exhibition.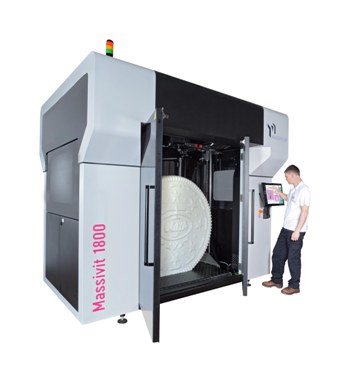 Massivit 1800 3D printerIsraeli based Massivit 3D Printing Technologies has confirmed that it will use drupa 2016 to showcase the first public demonstration of the new Massivit 1800 printer. Its stand will display vibrant, eye-catching 3D printed sign & display applications, all designed to show drupa visitors how they can utilise new 3D printing technology to produce unique and attention-grabbing large format 3D displays for a wide variety of markets.
As a super-fast large format 3D printer, the Massivit 1800 is being touted as the 3D production platform which is set to transform the way high-level marketing, advertising & themed projects are created. The new machine boasts output speeds unmatched by anything else in the 3D printing industry with the printer able to produce high quality 3D pieces up to 1.8m / 6ft high. Print providers are now being offered an opportunity to dramatically extend their product portfolio beyond 2D pieces, giving them access to a profitable new and unique application capability which could enhance their competitive edge with an important business differentiator.
Avner Israeli, CEO, Massivit 3D commented,
"Following three years of hard work and incredible progress, we are very excited to demonstrate our system at drupa. In general, 3D print has the flexibility, speed and price point to unlock huge new creative opportunities and drive profitable growth for users, and that is no different for the printing industry.

"For print providers, the Massivit 1800 dramatically enhances the ability to create eye-catching added-value visual communications that better engage target audiences. With recent studies suggesting that 3D advertising has five times the stopping power and four times the staying power of 2D advertising, it is clear why this is the technology for sign and display applications. The Massivit 1800 is THE 3D printing solution for print providers, developed by people who have dedicated their careers to delivering market leading large format digital printing equipment."
Adding a New Dimension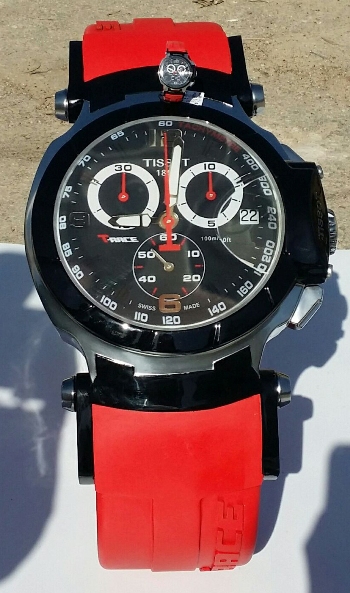 Retail display printed on Massivit 1800 by ES Digital Massivit 3D believes that adding 'the next dimension' to visual communications, the Massivit 1800 is challenging and reshaping the way in which creative directors, product designers and marketers think about 3D models, displays and brand promotion.
Designed to be intuitive and for easy operation, not only is the Massivit 1800 very user friendly, but with Massivit's customer support programme, the company maintains that introducing 3D technology is a smooth, painless and quick transition.
The Massivit 1800 system is being marketed as the fastest large format 3D printer available on the market. At the heart of the solution is the company's proprietary GDP (Gel Dispensing Printing) technology that enables instant solidification and high-speed printing. The Massivit 1800 printer also utilises techniques that allow it to print non-vertical walls and ceilings, without the need to produce a solid object or intensive support structure. This means the user can print less to achieve the same result, allowing the Massivit 1800 to dramatically increase print speed, while also reducing material costs and product weight – attributes which are crucial for additional materials handling, transportation and storage benefits.
Product specification:
Speed: up to 1,000mm / 39 inch per sec in x & y-axis
Productivity: up to 35cm / 1ft of object growth per hour (z-axis)
Printing dimensions: 1.5m x 1.2m x 1.8m; 4ft x 5ft x 6ft
Dual process - Easy printing of 2 different objects in parallel
Low material consumption due to 'support-less' printing
Low energy consumption LED UV curing lamps
So, with successful customers already in the market, a comprehensive worldwide distributor network for delivery of high quality and responsive service and consumables supply, Massivit 3D goes to drupa 2016, order book at the ready.
"We expect drupa visitor reaction to be very positive. Our products enable marketing/brand managers to maximise the impact of their campaigns with a never-before-seen 'wow factor'. This will be the key to many print service providers being able to expand their business with existing and new customers. We're ready to help fuel the next large format growth market," concluded Israeli.
You can Tweet, Like us on Facebook, Share, Google+, Pinit, print and email from the top of this article.
Copyright © 2016, DPNLIVE – All Rights Reserved.