UK distributor of Earth Observation and information services to attend Geospatial World Forum.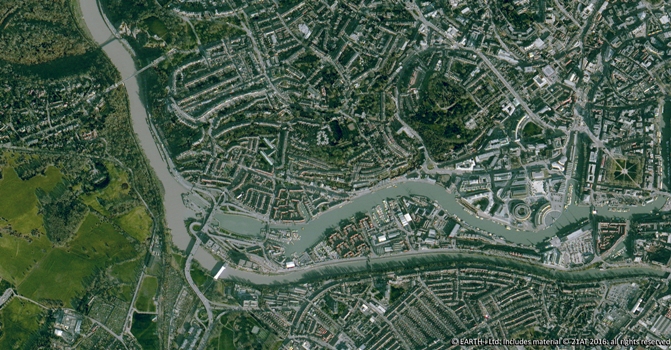 Very High Resolution satellite image of the city centre of Bristol, UK.
A leading British distributor of Earth Observation and information services will be supporting this year's Geospatial World Forum in Rotterdam, The Netherlands, from 23 to 26 May, World Trade Centre, stand 51.
'Where's the Money – disruptive business models' is the title for the event and it's a theme that Earth-i says it understands well.
The aim of the conference is for attendees to explore the future of the geospatial industry given increased competition in the marketplace and demand from end-users for more-for-less.
In this new era of doing business, Earth-i is able to satisfy demand by supplying affordable and high quality images from the three identical 1 metre resolution optical satellites that make up the DMC3 / TripleSat constellation.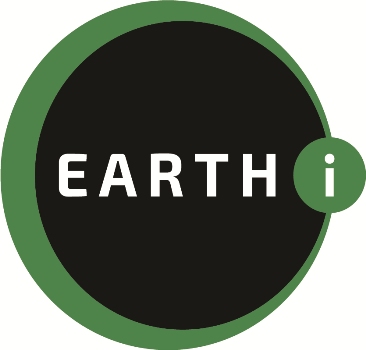 Visitors to the Geospatial World Forum exhibition will have the opportunity to meet and ask the Earth-i Earth Observation experts about this brand new source of data that provides very high spatial resolution combined with a global daily revisit capability.
Richard Blain, CEO of Earth-i, commented on the company's attendance at the show:
"We are excited to be attending Geospatial World Forum 2016 and to demonstrate our rapidly growing Earth Observation capabilities. It is a particular honour that our own Operations Director, Owen Hawkins, will be addressing during the conference an audience made up of some of the leading companies and experts in the sector."
Earth-i is co-located on the Surrey Research Park in the UK with Surrey Satellite Technology Ltd, the manufacturer of the DMC3/Triplesat constellation. www.earthi.space 
You can Tweet, Like us on Facebook, Share, Google+, Pinit, print and email from the top of this article.