---
Digicom Office Technology, supplier of audio visual and office technology is hosting a demonstration event called 'The Future of Print with Samsung's Cloud Platform Integration' in conjunction with Samsung Print. The demonstration will take place in Glandore Business Centre, Fitzwilliam Hall, Lesson Street, Dublin 2 on June 7th.
---

On the go with Samsung Mobile PrintThe company, based in Balllymount, Dublin 12, Ireland, specialises in Managed Document Services and Audio Visual Systems and will demonstrate Samsung's latest printing technology that integrates with multiple cloud technology providers.
The highlight on the day will be Samsung's MobilePrint app that allows Android and iOS users to print scan and transfer files as they go.
Stephen Coghlan, marketing executive at Digicom commented: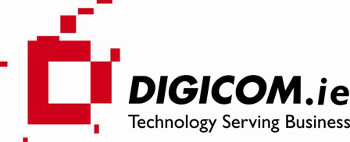 "Digicom are accredited office technology partners of Ricoh, Samsung and HP," he said. "Our range of print hardware includes printers, scanners and photocopiers. At Digicom's Dublin offices our demonstration resource includes Document Management Software, Printer, Scanner & Photocopier Hardware and integrated Print Audit.
Coghlan explained some of the background behind their demonstration.
"It has been well documented how mobile devices and cloud based business applications are transforming people's working lives providing a more efficient way of working," he said. "Samsung's MobilePrint app detects any Samsung wireless printer nearby that is connected via Wi-Fi or a network link. You can also use the scanner on a Samsung multifunction wireless printer to turn paper documents into electronic ones and send it directly to your smartphone or tablet in various formats. The app is free to download."

Other demonstrations on the day will include how to scan documents directly to cloud services such as Google Docs and Evernote via the MobilePrint app. Samsung staff will be on hand at the event to assist visitors. Samsung's printers can also be integrated with MicrosoftSharepoint, a comprehensive cloud-based business platform.
Contact Stephen Coghlan.
Tel: 00353 (0) 1 4600022
E-mail: This email address is being protected from spambots. You need JavaScript enabled to view it.
Copyright © 2012, DPNLIVE – All Rights Reserved