Interactive multimedia ebook creation now available to consumers.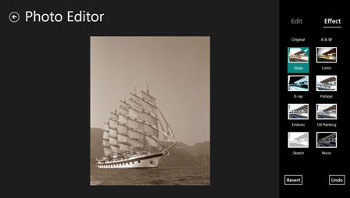 Roxio MediaBook Photo_Editor Corel® has released its new Windows 8 app, Roxio® MediaBook™, which is now available through the Windows Store. The company maintain that MediaBook is the first Windows 8 app that enables consumers to combine their photos and videos with audio and text to create interactive ebooks, a feature of the new Windows 8 devices.
"Roxio MediaBook was designed from scratch specifically for Windows 8 and its new generation of touch enabled devices," said Matt DiMaria, Executive Vice President and General Manager of Digital Media at Corel. "Our goal is to provide consumers with a fun and entirely new way to experience their personal media and to share it with friends and family. Roxio MediaBook and Windows 8 are the perfect combination to provide customers with a natural and beautiful way to enjoy media on a tablet."
"What makes Windows 8 innovative and fun is the fast and fluid user experience and intuitive touch gestures. Users can now interact with apps in a way they've never experienced before," said John Richards, senior director of Windows App Marketing for Microsoft Corp. "MediaBook is not only designed with touch first in mind, it embraces it by taking full advantage of the features that make Windows 8 unique and innovative."
Corel said that Roxio MediaBook has been designed to make it easy for anyone to create visually rich and interactive ebooks, no matter their artistic or technical prowess. It includes templates which take the guess work out of designing a layout and the in-application photo and video tools enable users to edit as they go. Roxio MediaBook produces an industry standard, EPUB3 formatted, ebook that can be published locally and shared via email, Facebook and Skydrive and can be enjoyed with the free Roxio MediaBook Reader for Microsoft Windows 8 and iBooks on Apple's iOS.
Roxio MediaBook comes in several forms, including the free Roxio MediaBook reader and Roxio MediaBook Ultimate – both available today on the Windows Store. Other versions of MediaBook, such as MediaBook Plus, are available on PC OEM storefronts.
Highlights of Roxio MediaBook Ultimate:
• Designed for Windows 8
O Optimised for both touch, as well as keyboard and mouse
• Create media-rich eBooks
O Use any variety of photos, audio, videos and text
• Add effects and interactions with just a few clicks
O Turn photos into puzzles, add voice narration, apply retro or other effects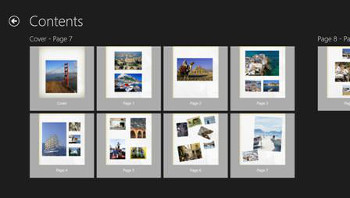 Roxio MediaBook contents • Make photos or videos just right with in app editors
O Trim, straighten, rotate, stabilise and more
• Great Looks, Easily
O Beautiful template-driven page layouts
• Dual creation modes
O Auto-create books based on media selection
O Exercise total creative control by selecting each page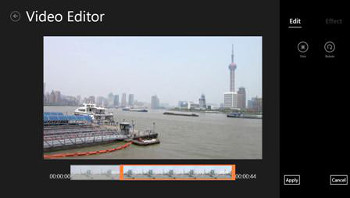 MediaBook Ultimate -Video Editor • Easy to share
O Share and publish MediaBooks locally or via SkyDrive or Email
Pricing and Availability
Roxio MediaBook Ultimate is available immediately for £14.49 in the Windows Store and MediaBook Plus is available for £3.49 via OEM storefronts. All versions are available in English, French, German, Italian and Japanese.
For more information on Corel, please visit www.corel.com

For more information on Roxio, please visit www.roxio.com

Copyright © 2012, DPNLIVE – All Rights Reserved