Nokia tries it one more time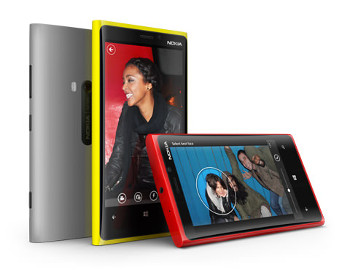 Nokia Lumia 920Once upon a time there was only one real player in the mobile phone market, Nokia. All that came to an end with the introduction of smartphones, particularly the iPhone from Apple.
Since then Samsung has climbed the ladder and is vying for dominance against Apple even though the latter has just released the new iPhone 5.
But what about Nokia! Well, the Finnish manufacturer is about to launch a counter attack in the form of the Lumia range of handsets. What makes these so different is the operating system, Windows Phone 8.
The main significance is that they will look and feel much more like the new versions of Windows (Windows 8) that will soon be widespread on PCs.
Reports suggest that rather than the phones resembling the PC screens, it will be the PC versions that will look more like the phones.
And industry analysts point out that this is intended to result in much easier synchronisation of applications between computers and smartphones instead of having to use stand-alone cloud apps.
The three new handsets announced are the Lumia 620, 820 and 920.
Although Windows 7 devices never made it to the table against their IPhone and Android competitors due to their late arrival into the smartphone market, it appears Nokia is confident that this time it won't miss the boat.
However, even with the new operating system, the question remains, will enough PCs have Windows 8 installed to make the Lumia range viable, even if they also come with wireless recharging?
Copyright © 2012, DPNLIVE – All Rights Reserved