New software designed to try and take back lost market share.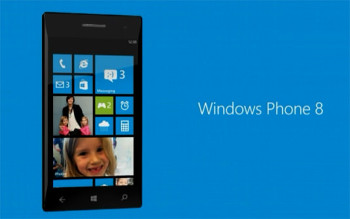 Windows phone 8Microsoft has unveiled a new version of its software for smarphones in a renewed effort to try and take back lost market share from rivals Google and Apple.
The new Windows Phone 8- based devices are aimed at iPhones which have a market share of 17 per cent and Googles Android software based phones which account for 68 per cent of the market. Microsoft's current share stands at just 3.5 per cent.
A spokesperson for the company said that hardware will be as good as or better than iOS and Android devices regarding power, screen resolution, data speeds and camera.
The new Nokia Lumia 920 device for example will run on Windows Phone 8 featuring a 4.5-inch screen and an 8.7-megapixel camera. HTC will have two new phones, the Windows Phone 8X and the 8S. These feature a new design with improved audio and a wide angle camera.
Microsoft has said that all these new models running on Windows Phone 8 have better screens and more powerful chips and will reply for the first time on the exact same programming code as the flagship Windows operating system.
There will be 120,000 apps available on the new smartphones including 46 of the top 50 which are currently available on rival phones.
However with more than 700,000 apps available from both Apple and Google Microsoft still has some way to go to match its competitors in this field.
Microsoft's software will operate on phones with dual-core chip and high definition screens and will now support what is termed near-field communications technology. This in essence allows phones to make payments.
However Microsoft's greatest challenge is how to market these new devices in US retail outlets where historically salespeople usually recommend iPhones or Android products to customers.
It is believed that to overcome these dilemma carriers and handset makers have been providing sales staff Windows Phones in an effort to change their views.
The new phones using Windows Phone 8 are now on sale in Europe and will be launched in the US later in November.
Copyright © 2012, DPNLIVE – All Rights Reserved