Upgraded remote software
to offer improved customer support

Hybrid's remote software provides a rapid response for its customers

Mimaki's exclusive UK and Irish distributor, Hybrid Services Ltd, has a handy new and improved gadget in its Tech Services tool box to help solve problems for the company's client base. It has just released the latest TeamViewer remote support software, designed to offer improved customer support. Hybrid said that following the escalation of a support case by one of its resellers; technical staff at its Cheshire HQ are able to make 'virtual visits' to their customers' computers and resolve many software or computer related issues remotely. This, said the company, has resulted in faster problem solving allowing customers to get back printing as quickly as possible.
Hybrid confirmed that the new system allows them to offer a quick diagnosis and resolution of problems by allowing remote access to a customers' computer. This in turn means that a member of the technical team can do everything as if they were actually sitting in front of the end users system. Hybrid pointed out that this eliminates the time involved in arranging and getting an engineer to visit the customers' premises. It also highlighted the fact that TeamViewer is very secure and safe to use which ensures the customers' files are protected at all times.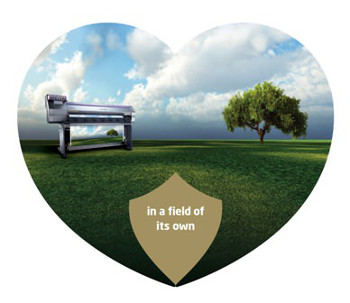 Hybrid's Tech Services team provides official Mimaki support in the UK & Ireland.In addition to the technical team being able to access remote computers, Hybrid's setup now allows for a two way dialogue. Files can be shared by Hybrid and accessed by the customer for testing or evaluation purposes, and with the additional feature of remote screen capture, Hybrid can analyse more complex tasks offline.
Hybrid's technical services manager, Andy Lewis considers this latest addition to the company's support capability to be a powerful tool. "The ability to rapidly respond to a customer is core to the service we offer at Hybrid," he said. "We have been pioneering remote software support for a number of years, but this latest addition ensures we're providing our customers with the best backup possible."
The new software is being offered free as part of Hybrid's Technical Services function and is available to in-warranty Mimaki users and those with Customer Care packages. Customers who would like the TeamViewer application can download it from Hybrid's website in conjunction with instruction from a technician. Further information on Hybrid's complete support and technical capabilities can be found by visiting www.hybridservices.co.uk/technical

Copyright © 2012, DPNLIVE – All Rights Reserved .