Over $100,000 in prizes to be won for participants.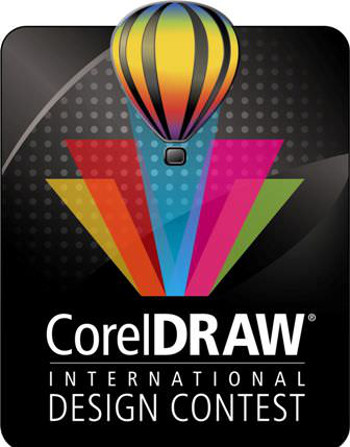 Corel Contest-LogoCorel has just kicked off the CorelDRAW® International Design Contest which will run until Sunday 30th June 2013. During this time users from around the world can submit work they created using CorelDRAW® and Corel® PHOTO-PAINT™ X6. There are six categories and prizes worth over $100,000 up for grabs and Corel said that this year's Design Contest aims to celebrate the creativity and versatility of the CorelDRAW community.
"The CorelDRAW International Design Contest offers the chance for our users to show their talent and design style to the world," said Gérard Métrailler, Sr. Director, Product Management, Graphics at Corel. "Our users constantly inspire us, and this is our opportunity to highlight their work so they can inspire others as well."
Categories and Prizes
Participants can submit entries into any of the following categories:
Advertising/Specialty Graphics – Examples of flyers, brochures, logos, signs, banners, awards, engraving, and other designs related to advertising, marketing or point of purchase (POP)
Vehicle Wraps – Designs for car, truck, boat or other vehicle wraps
Textile/Fashion Design – Designs for fashion, embroidery and direct-to-garment printing
General Illustration and Fine Art – Artistic, creative and unique designs
Student – Designs submitted by students who are formally enrolled in an educational institution
Bonus Category: Speed Drawing Video – Time-lapse videos showing creation of a design in CorelDRAW or PHOTO-PAINT X6 (max 10 minutes). Designs submitted in another category can also be submitted in this category
Judging will take place throughout July 2013 and Corel will announce the winners at the end of August. Three winners, including one grand-prize winner, will be chosen for each category, resulting in a total of 18 lucky winners.
The grand prize winner will receive a Roland VersaStudio BN-20 Desktop Printer/Cutter, free Wilcom Embroidery Studio Designing and $10,000 in cash. Other prizes include products from Wilcom, SkyFonts, Wacom and Corel.
"Partnering with the CorelDRAW International Design Contest gives us another outlet to help designers get the most out of their finished product," said Andrew Oransky, Director of Marketing and Product Management, Roland. "The grand-prize VersaStudio is a versatile production tool that will help Corel users expand their capabilities."
Details:
All design submissions are subject to the official rules found at www.corel.com/design-contest

Entries must be submitted in CorelDRAW X6 or Corel PHOTO-PAINT X6 and received by 11:59 p.m. Eastern Standard Time on Sunday 30 June, 2013. The winning designs will be announced on or about Saturday 31 August, 2013. Contest participants may download a free, fully functional trial of CorelDRAW Graphics Suite X6 (PHOTO-PAINT is included in the trial) through the contest website at www.corel.com/design-contest The new subscription program allows participants to download a fully functional version of CorelDRAW Graphics Suite X6 for use on a monthly or annual basis.
{youtube}-02L3CsnbpQ|500|375|1{/youtube}
Follow us on Twitter - @DigiPrintNews
Like us on Facebook www.facebook.com/dpnlive - click the 'LIKED' button/top of page as well
Copyright © 2013, DPNLIVE – All Rights Reserved