'Rolls-Royce' MIS provider to provide JDF functionality for company.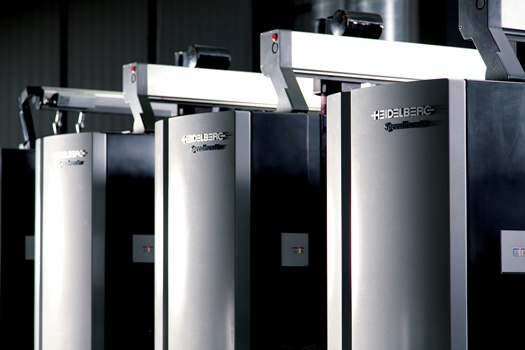 Heidelberg recommended Tharstern for the Oriel deal UK based trade UV litho printer for the packaging industry, Oriel, is to introduce JDF functionality for the first time, all down to a deal with software specialist Tharstern, considered the "Rolls-Royce of MIS in printing".
Print giant Heidelberg recommended Tharstern, its preferred MIS partner, to Hull-based Oriel, which was looking to replace its ageing MIS system. Oriel wanted to modernise and streamline its entire business process – from sales and production to procurement and fulfilment – and introduce a JDF workflow with Fuji XMF workflow and Heidelberg Press Room Manager.
Oriel, which employs 40 people, also needed to replace its manual production planning T-card system with an integrated MIS-based scheduling system. Oriel has two Heidelberg B1 seven-colour UV presses, as well as a Ricoh digital system and wide-format capability, mainly for proof work. Eighty per cent of its business comes from trade print for the packaging sector, specifically from the printing of sheets, rather than converting.
Tharstern, which has over 550 installations worldwide, has already begun implementation of the 15-user PRIMO system, including CRM, estimating and job-costing modules. After training, staff will begin using it immediately, with the system expected to be fully operational within six months.
Richard Simms, Managing Director of Oriel Printing Company Ltd, said: "Heidelberg recommended Tharstern, which we believe is the Rolls-Royce of MIS in printing. The staff is really positive and looking forward to the extra information the implementation will provide. At a guess, we're going to increase efficiencies by a minimum of 25 per cent.
"Tharstern is providing us with JDF functionality that links up the studio and the machines, giving us live data showing where we are with the jobs at all times. It also provides feedback for the cost of each job against budget."
Lee Ward, Sales Director of Tharstern, which has had its most successful year to date since a management buyout last July, said: "Oriel is yet another example of a business in the packaging sector that understands the benefits of integrating MIS into other workflows from market-leaders such as Heidelberg and Fuji XMF in this case.
"Using JDF integration will allow Oriel to unify its whole workflow and it's going to give the company a real competitive edge. We're looking forward to working with the fantastic team at Oriel and watching its business develop and grow."
http://www.tharstern.com/
You can Tweet, Like us on Facebook, Share, Google+, Pinit, print and email from the top of this article.
Copyright © 2015, DPNLIVE – All Rights Reserved.